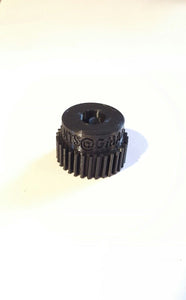 Exa

ct replacement for you worn threading dial gear.

32 TEETH

1/4-20 Set screw

Fits 9"/10K lathes with 8 TPI lead screw




Replaces South Bend part number:  A887NR2
Replace that worn out worm gear on your threading dial with a nice new plastic one.  Made from chemical resistant long wearing plastic.