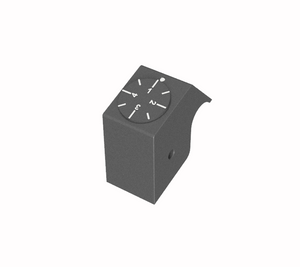 Clausing 1500 Metal Lathe Threading Thread Dial
Brand new 3D printed threading dial for a Clausing 1500 metal lathe. 
Mates to 1" diameter x 8TPI lead screw
Replaces Clausing part number:  1400-166

Made of 3D printed plastic material.
Great looking and functional thread dial at a low price.
We can 3D print most anything (size limitations exist), so if you have a need, let me know and we can provide a quote. 
If you need a custom made thread dial for your lathe, let us know as we can produce what you need.  We can also print parts for any thread dial you need repaired (gears, housings, dials, etc).