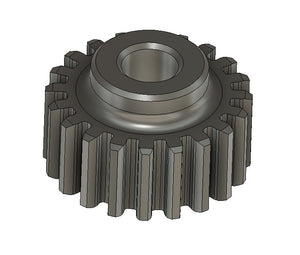 NEW 3D Printed Atlas Metal Lathe thread dial worm gear
This is a special made gear.  The original gears had 16 teeth which we do have available.

20 Teeth

Press on fit just like the original

Fits 9" 10' & 12" lathe threading dials 
Made from chemical resistant long wearing plastic.